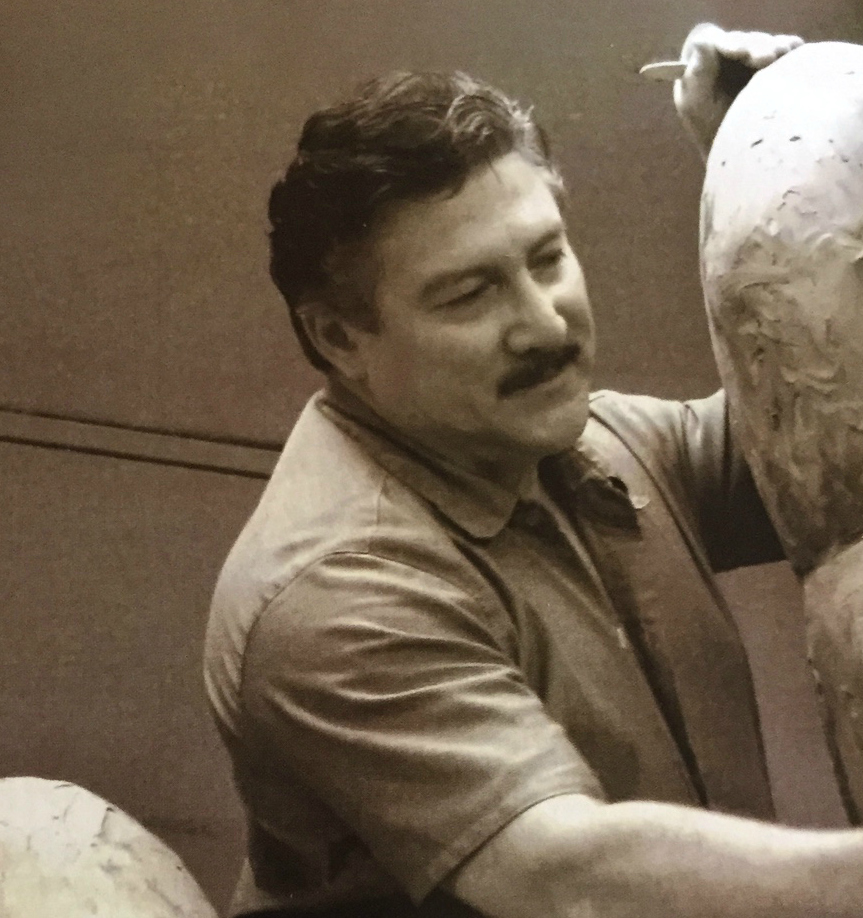 Born in 1952, Luis Carlos enjoyed a wonderful childhood and adolescence in the bosom of a well-to-do family dedicated to agriculture having as a perspective that when the time was right, he would completely oversee the family properties. As his formative years began to emerge, nevertheless, he discovered his innate ability to sculpt tridimensional forms. This came as such a shocking, impressive and decisive experience that he liquidated his budding businesses and moved together with his wife and two small daughters to Mexico City to study at the National School of Arts, a distinguished institution where, at its finest moments, the best artists in Mexico had studied.
Although he studied patiently until he graduated with honors in Visual Arts he did not learn the trade of sculptor in school but rather in the studios in which he molded his works and later on, in order to survive, sold on the street. During the 13 years he lived in Mexico, Luis Carlos immersed himself in the rich cultural life of that country, always convulsed by the finest and prestigious international shows and concerts, visiting art galleries and museums, theaters, libraries, and film libraries that opened its artistic mediums to the entire world. Upon returning to Guatemala in 1981, he suffered a severe shock due to the local artistic circles that were characterized by a narrow-minded and small-town nationalism that kept itself closed off to the artistic and intellectual movements that enriched the universal arts and the culture of the 20th Century.
Luis Carlos accomplished three monumental sculptures, two of which are to be found in public spaces: Anatomía Cuadrangular –Quadrangular Anatomy-, five meters in dimension; Danza de Lunas -Dance of Moons-, five meters in dimension; and Monumento a la Paz -Monument to Peace-, eleven meters in dimension. The latter one commemorates the signing of the Peace Agreements that put an end to 36 years of internal struggle, is set up at the Civic Center of Guatemala City in the plaza that opens in front of the Municipal Palace. Sections of this monument's mockup have been presented to personalities that have visited the country such as Bill Clinton, François Mitterrand, the Dalai Lama, among others.
The year 2013 sets the milestone for the return of Luis Carlos to the artistic scene with a great retrospective exhibition of 30 years of his work, followed by other invitations to different galleries and relevant artistic events. A new episode begins in which we can expect, given his vast experience, new and betters works of art.