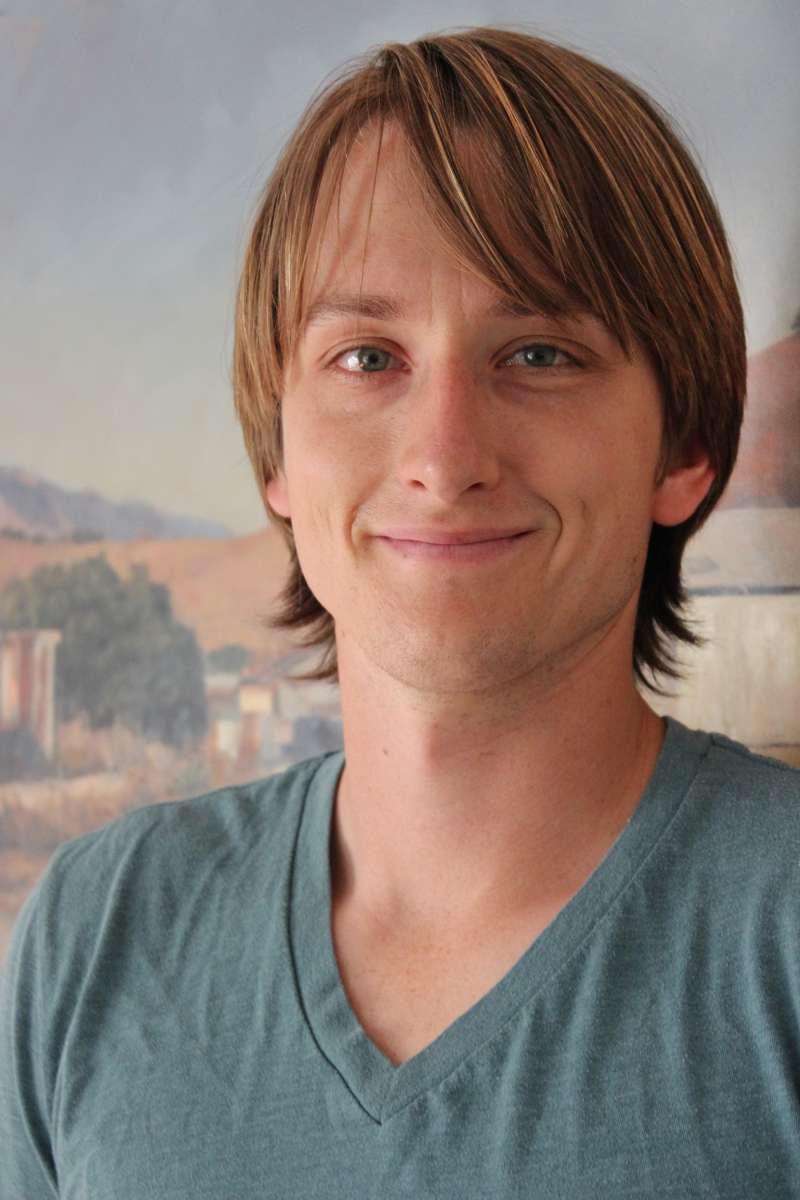 I was raised in the Upper Midwest and moved to Laguna Beach, CA in 2005 to study painting at Laguna College of Art and Design. LCAD was my preferred college because of its commitment to graduate extraordinary students. While the college continues to expand in size its heart has remained the same. Before becoming the school's President, Jonathan Burke was one of my influential instructors. Jonathan was instrumental in encouraging me and a handful of other talented students to be passionate creators. I believe that humble beginnings lead to successful choices. To be an artist in today's world an art graduate must be more than the title earned on his/her degree. To be successful in this profession you must be driven and know that you do it because you cannot imagine living life any other way.I met my wife in class at LCAD, she too is an amazing landscape artist and we share a studio together. Our story began in Laguna and we enjoy family time with our young son Wyeth in Laguna today. Laguna and Palm Desert are similar in that they are both towns where an artist's work is appreciated by the community at large. California has long loved landscape painters and representational art in general. Representational painting is more that a personal aesthetic. It is an essential way of communicating. It documents the "now" and can be understood by the general public. I am glad that my work is represented in select fine art galleries and purchased by keen collectors that recognize the significant value of representational paintings.
Often I am asked, "What makes a great painting?" Besides a knowledge of key foundational painting elements that include but are not limited to: form, composition, light and balance, a great painting is much like the unforgettable sound that was created by Delta Blues legends. A great painting has soul. My work is honest. It is uniquely mine. Looking into my work viewers will discover mixed media clippings. Some of the clippings include: heirloom postcards, handwritten notes from the past, vintage photographs, graphic stamps and script from advertising catalogs. This ephemera concealed in my work is not solely to provide a narrative link to the past. The clippings are placed as design elements and are crafted with considerable importance into the composition.
In my work I choose to document places of the present that once were grand in the past. I challenge viewers to dip their toes into the nostalgia of the past and play a role in a story once lived by a collapsing paradise. I believe that curiosity is all around us and it exists in those objects and places that have been neglected. A friend of mine once told me, "When I stand in front your paintings Jason, I find beauty in derelict places that I would have just passed by without a thought. I am transported to another time. It's a painted world with less demands." My paintings are a tangible snapshot of a time and a place that is real but disappearing. That is why I feel that my work is essential to today's ever changing society.
If you want to catch up with me you'll have to leave the familiarity of home. I travel America's lost highways in search of great painting material. Most of the land I explore is off the beaten path and forgettable to commuters. Pack a bag though, once you discover the beauty of lost places you may want to stay awhile. Then again if you aren't up from crossing state lines you can simply collect my work. When you stand in front of one of my paintings you may have to dust the sand off your boots anyway, my goal is to transport you to the places I've been and to love the things I've seen.